ActiveCampaign Navigation
Improving page discoverability by 18% for 150,000+ users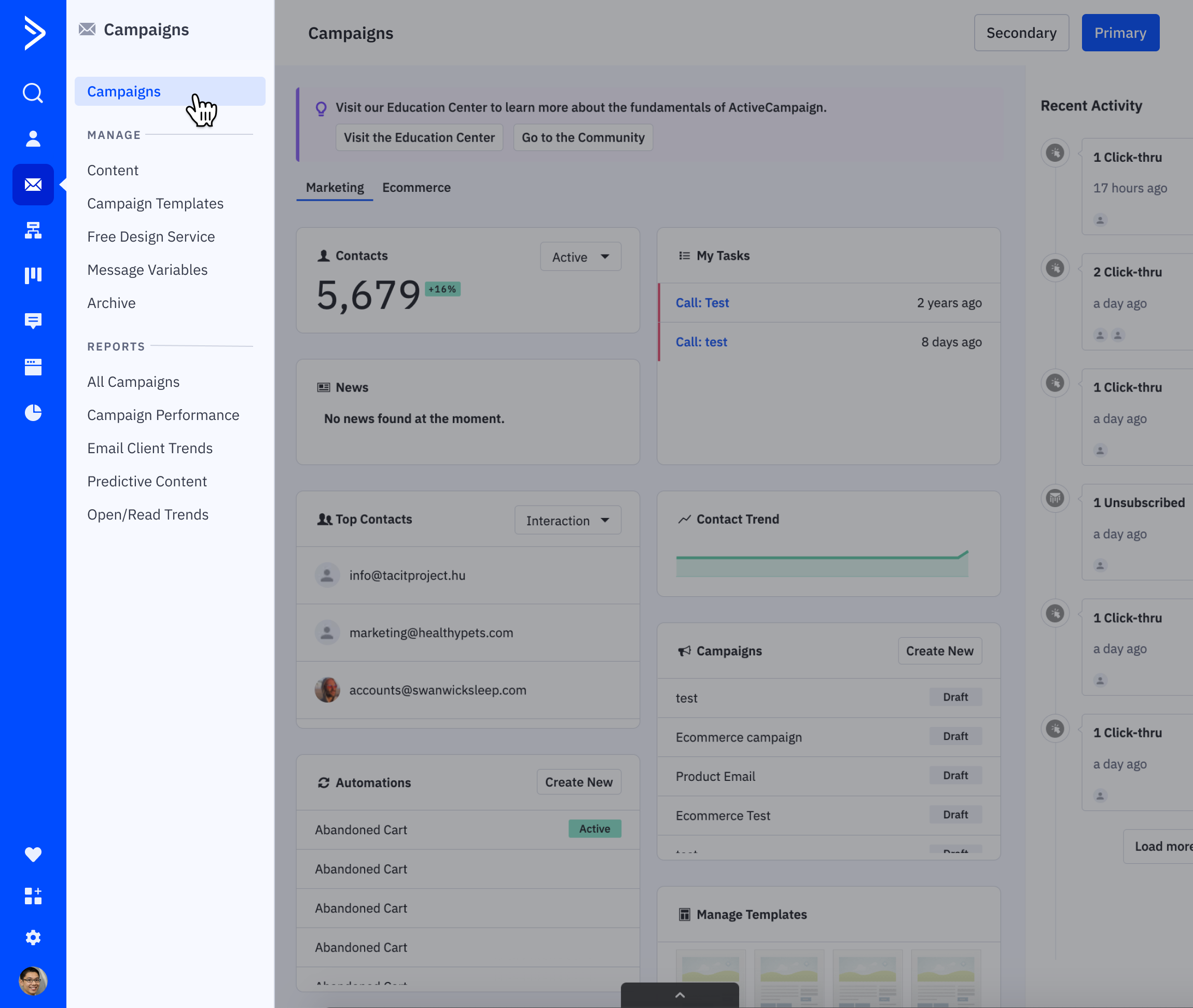 Background
ActiveCampaign is an email marketing, marketing automation, and CRM tool used by over 150,000 customers globally to create unique customer experiences.
In 2021, our company decided to operationalize a portion of development time for customer love and trust: an initiative to resolve defects and improve the user experience. I worked alongside a team of designers to tackle navigation.
Goals
Eliminate unsightly page jumps due to unorganized navigation

Increase average success rate of finding pages across the application

Improve traffic to related features
My role
Lead information architect

Lead researcher

Icon design assistance
The Problem
In 2021, our usability NPS score had declined. When digging into the customer feedback, navigation was mentioned as a main detractor to ActiveCampaign's user experience.
🤔 Wayfinding
The previous navigation provided a difficult wayfinding experience for customers as they mentioned an inability to find key features.
👎 Siloed features
When considering a the day-to-day tasks of a marketer or sales rep, routine tasks that required multiple features were placed in unrelated, siloed sections of the navigation.
⚙️ Unscalable settings menu
The settings menu had become a dumping ground for any and all features. This was a byproduct of some feature areas not having their own sub-menu.
The Process
Over the course of 6 months, myself and 3 designers led a tiger team to propose a solution and gain buy-in from our executive stakeholders to change the most coveted area of the platform. ✋ I was in charge of customer research and information architecture.
While I typically handle visual design in my projects, we decided to divide and conquer our work into two work streams (Information Architecture and Visual Design) to best tackle such a large project:
My information architecture process
Review existing customer feedback

Conducting task analysis to understand what tasks and features are most important to find

Test the current IA effectiveness with tree-testing

Co-design workshop to propose a revised IA

Test the revised IA and compare to see if there is improvement in task discoverability
1. Task analysis
Using data from pendo as well as product marketing content, I identified tasks users are most likely to take in our platform. These would be the basis for our testing the new navigation.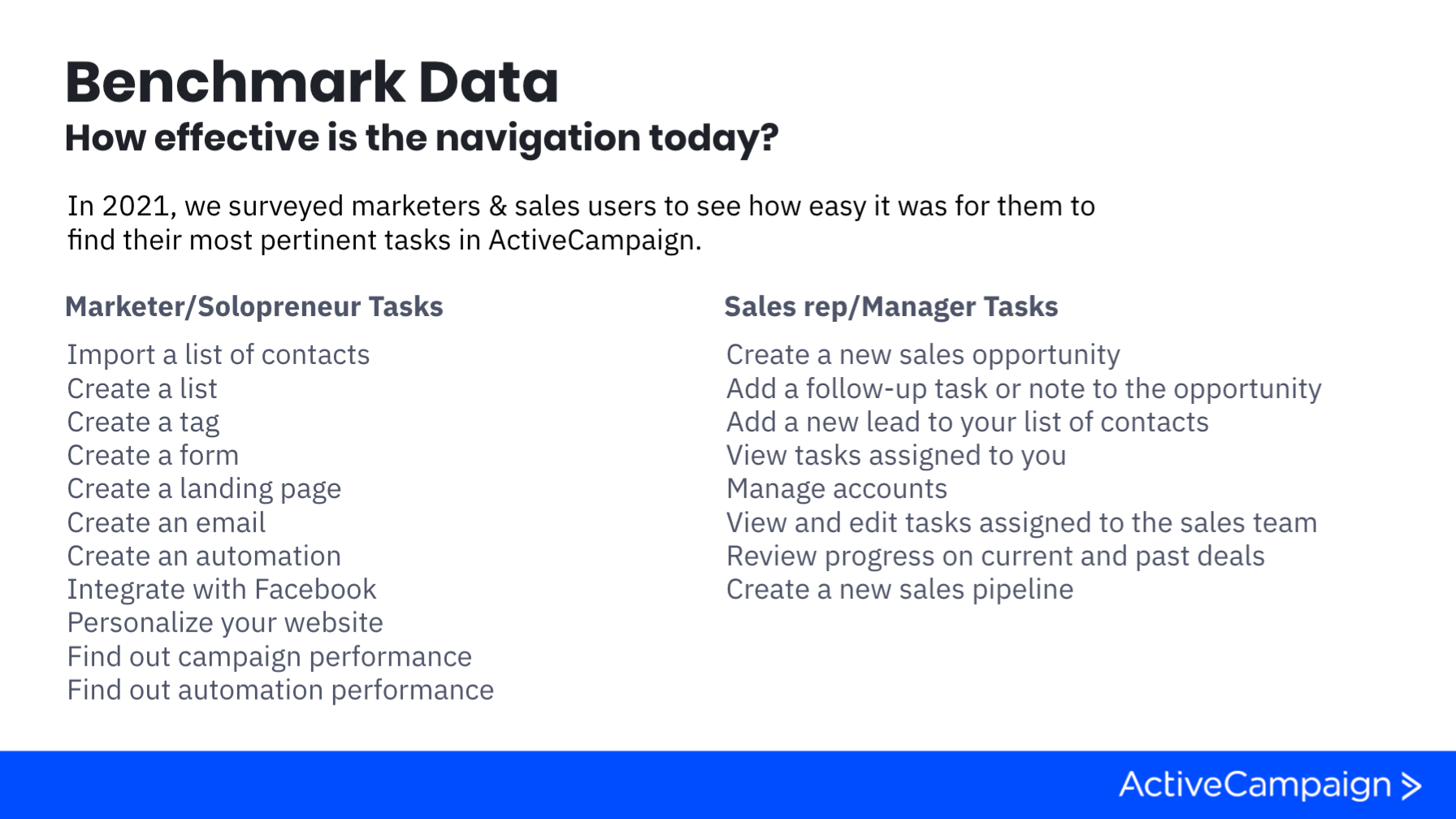 2. Test current state
I translated the highest priority tasks into questions we would ask users in a tree-testing tool to test the effectiveness of our current navigation structure.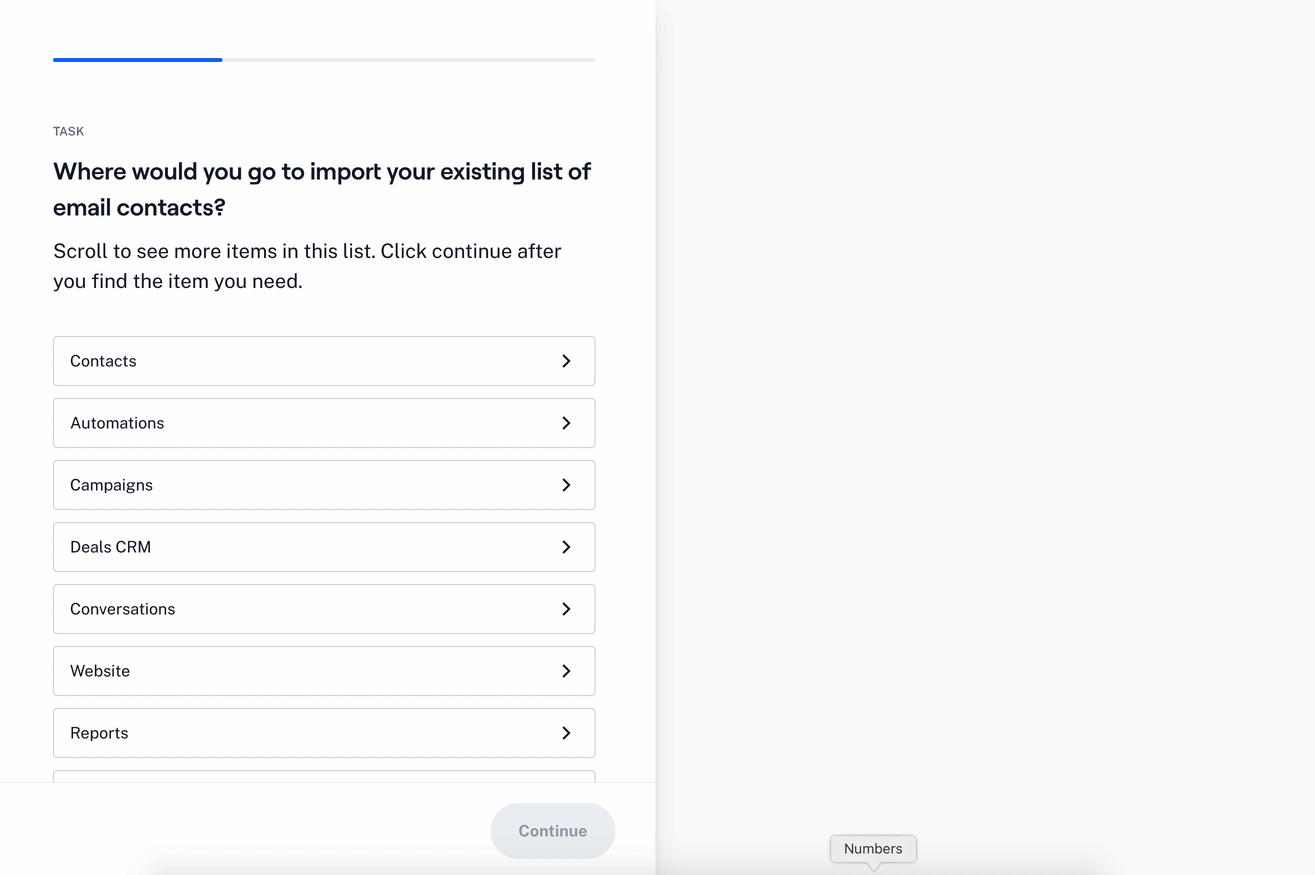 Benchmark stats - How was the previous navigation performing?
39
Negative NPS mentions in past 6 months
8
Ideas submitted on customer idea portal to improve navigation
58%
Success rate of sampled users who can find a specific page to complete a task

3. Revise IA
Following the current-state navigation study, I identified a few key recommendations which helped to guide us toward our first solution.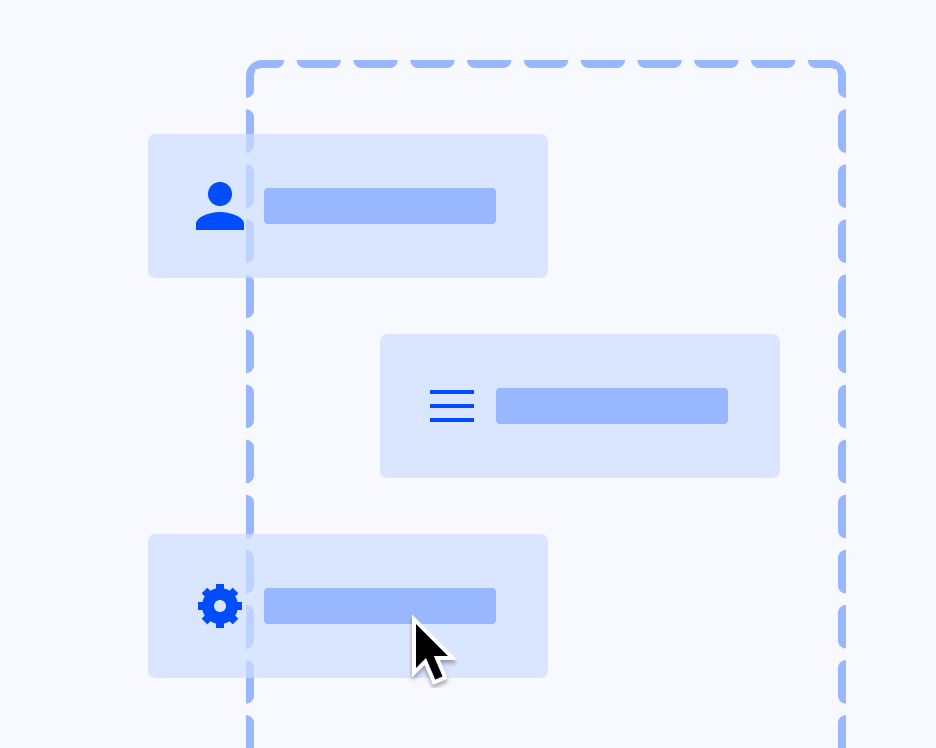 Eliminate jump flows
Many navigation items previously jumped the user from one section to another. Our new navigation should focus on keeping the user where they expect to be.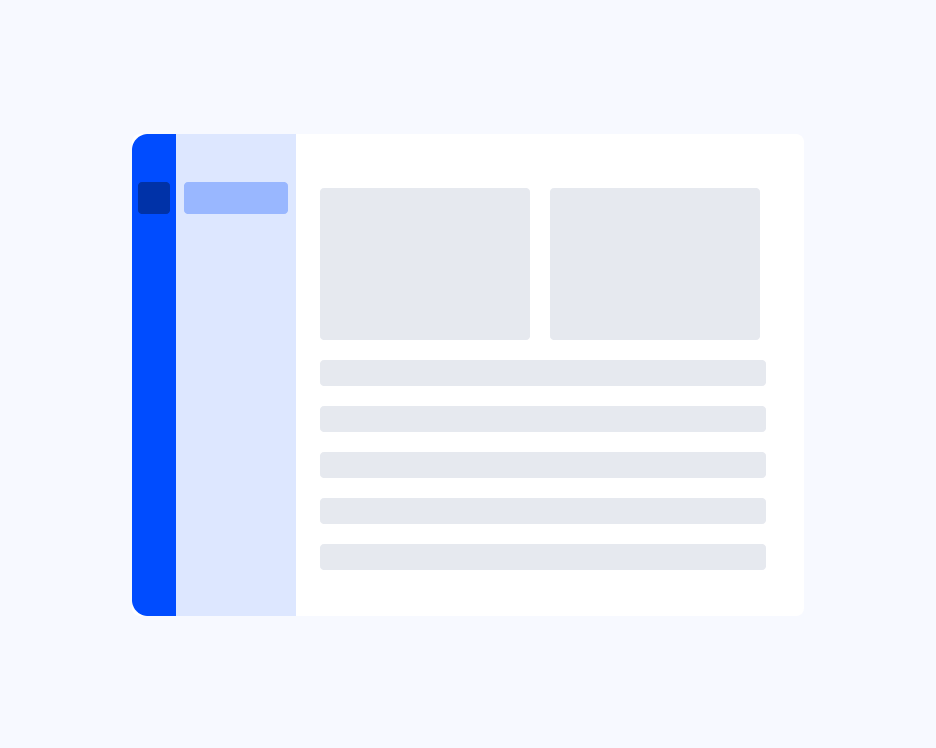 Create consistent UX
Some of the previous sections of the nav did not have any sub-menu to house relevant features and settings. Going forward, each section should have a space to keep relevant sub-menu items.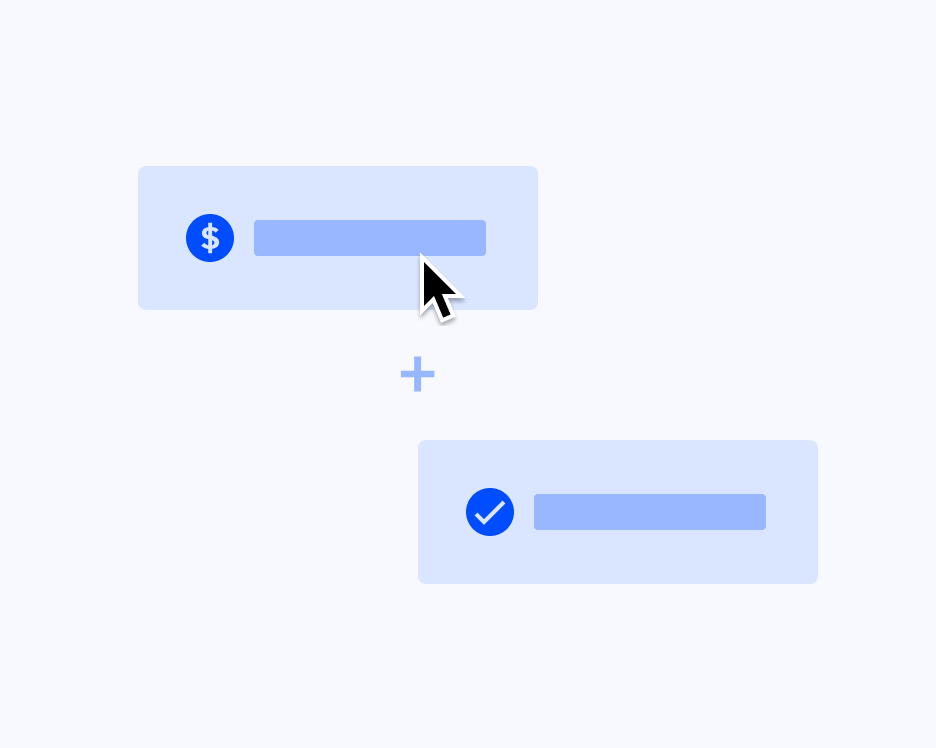 Merge together related features
Contacts and lists were separate menu items with features that cut across both areas. It made sense to merge these two and others like it. Some features could have a persona-based function.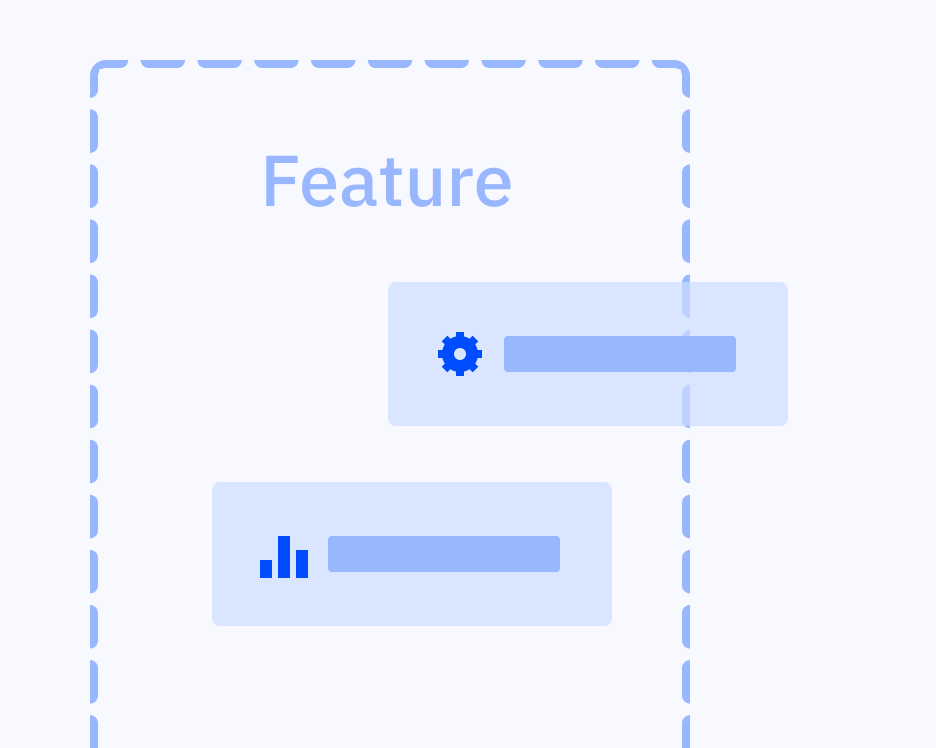 Better relate settings & reports
Tree tests revealed that customers often looked at feature areas to find settings and reports, so we should group these items together.
Co-design workshop
I led an ideation session with our design team to discuss our findings and identify the largest areas of improvement.

Initial proposal
Considering all of the research as well as internal team member ideas, we found many areas of agreement of how we could group a new, usable navigation.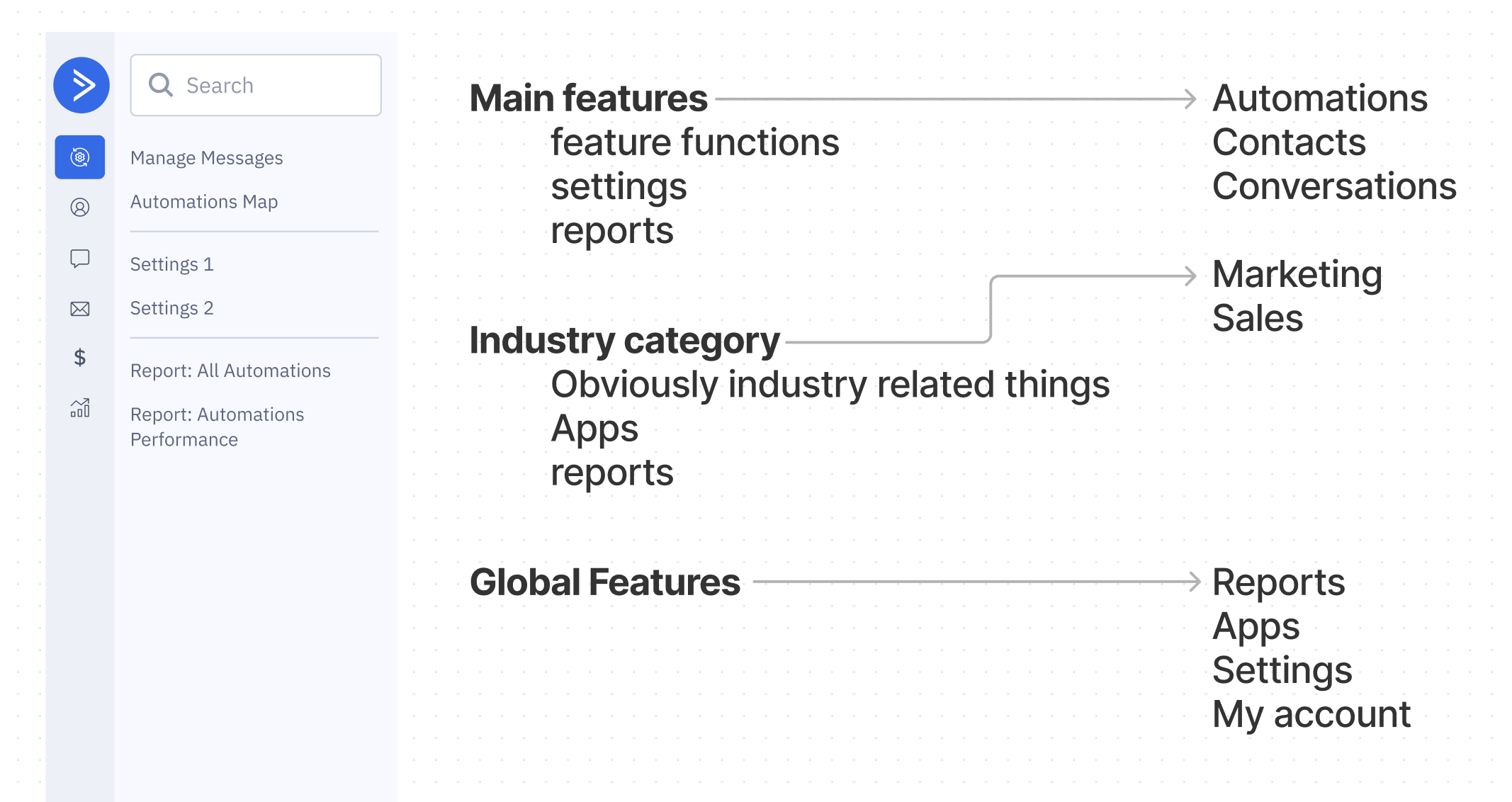 4. Test again and collect internal feedback
After testing this revised IA and seeing an improvement in task completion time, we presented our proposal for the change to the structure to our executive leadership. We got buy-in on the project and a few key themes:

✅ Move relevant settings to feature areas
✅ Move relevant reports to feature areas
✅ Consolidate related features
❌ Industry, persona-based navigation
5. Revise IA
Following the proposal, our leadership team was eager to dive into the details of our new navigation and sign-off on each item. After calling out which settings items would move, I outlined the full IA in a spreadsheet to collaboratively review all pages changing locations and which items would now have their own dedicated sub-navigation.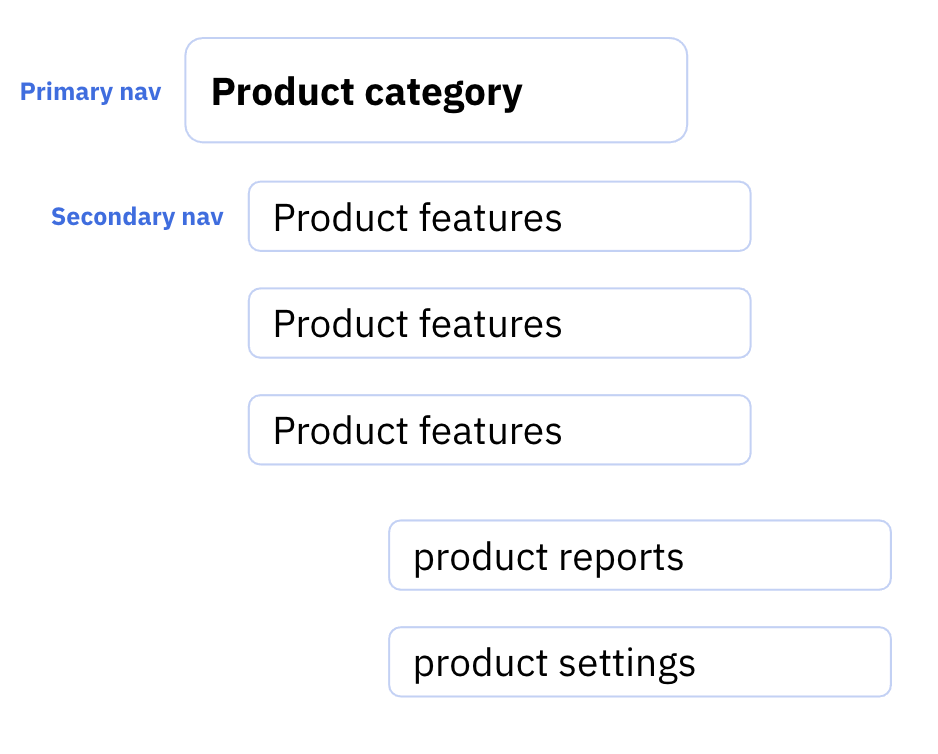 I proposed and documented a scalable structure for each menu item.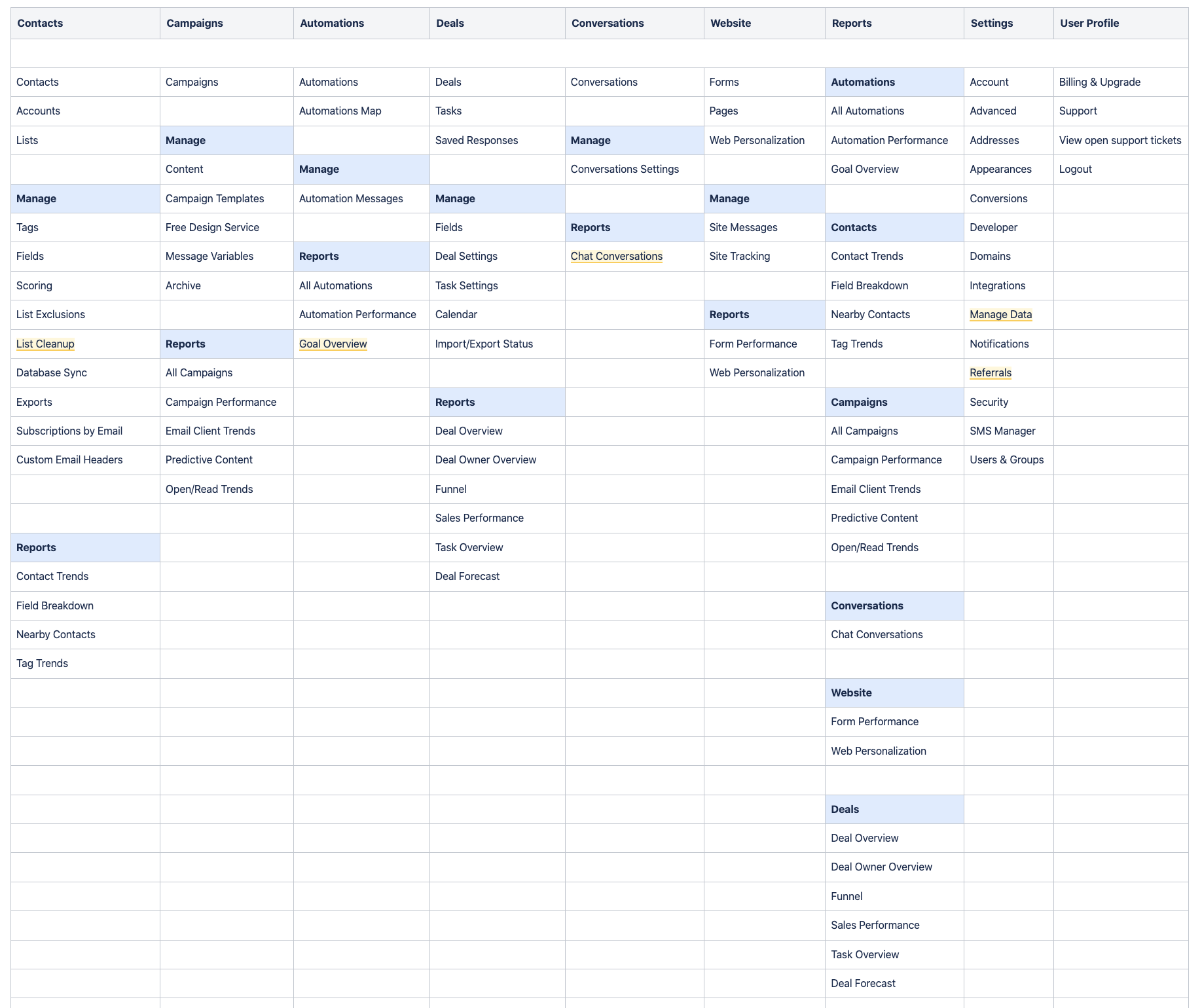 The Solution
After converging with my visual design partners, we collaborated on a final prototype to create a streamlined navigation which grouped related features, eliminated page jumps, and gave each menu item a proper home.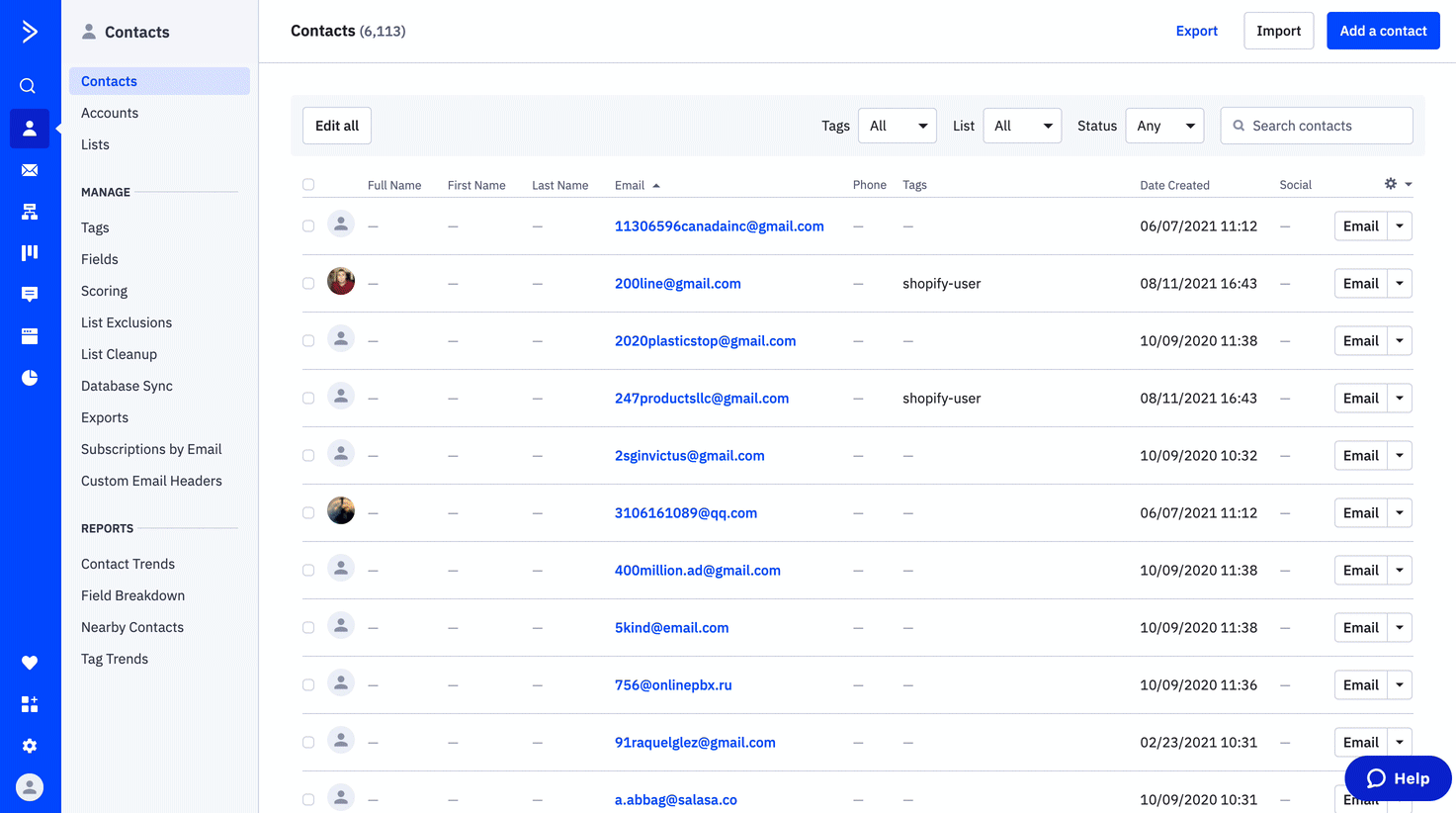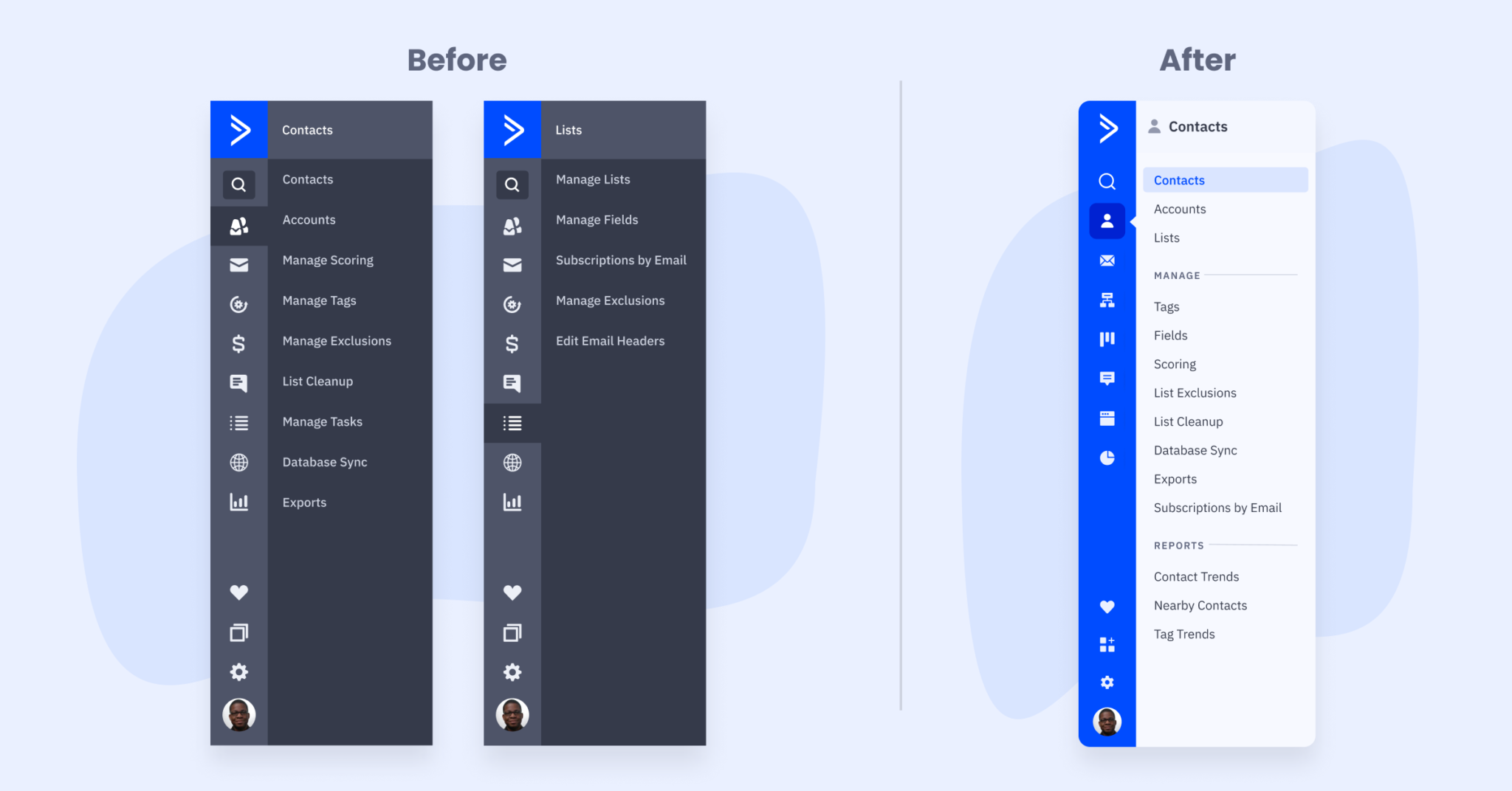 Relevant features are grouped together
Relevant features will now be grouped together—no more jumping around the platform. Tasks and Deals have also been consolidated because they are both related sales features.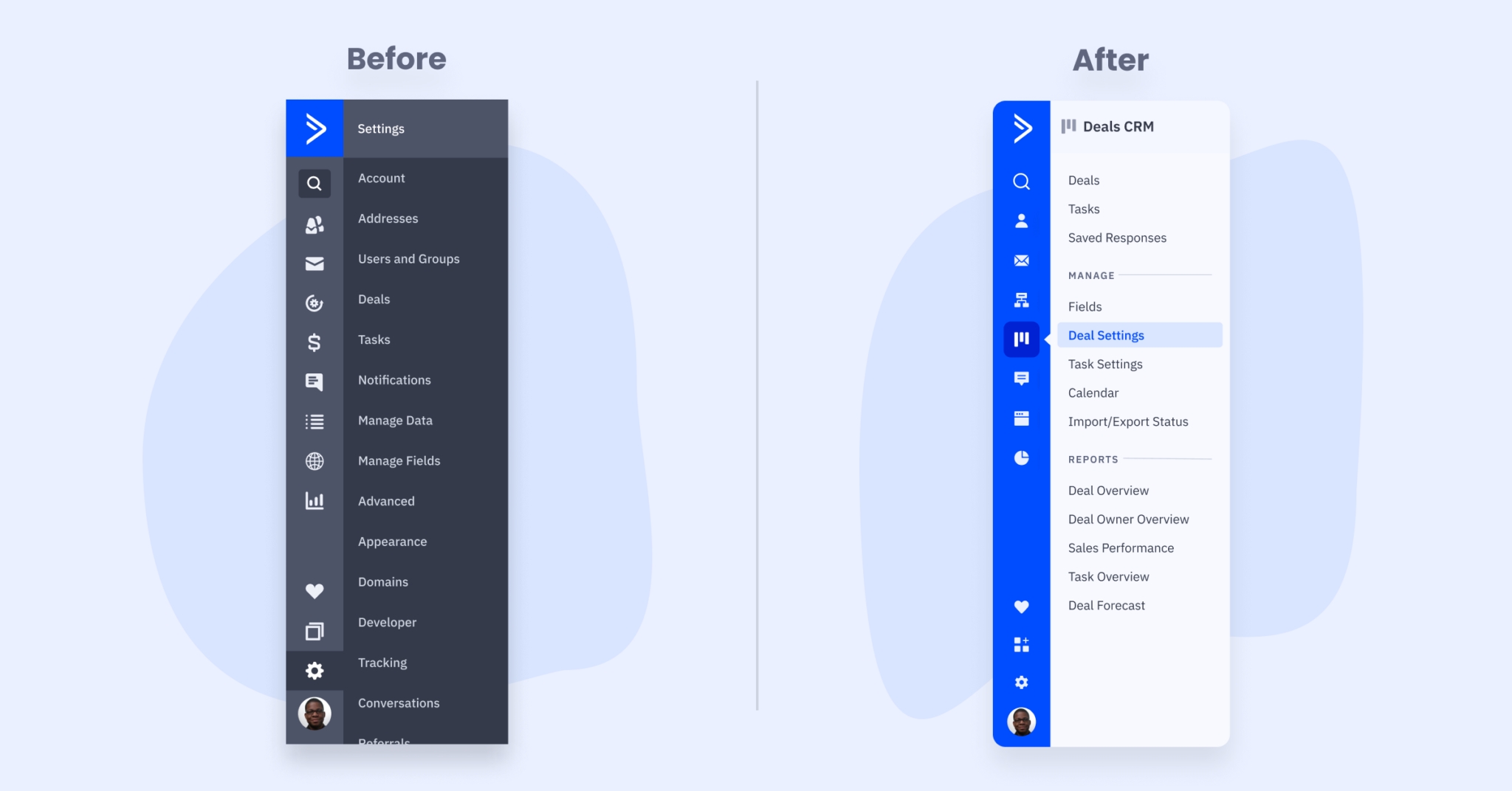 Access settings and reports in the moment, right where they are needed
Settings had become a long, inaccessible, and hard to find menu list. Each relevant settings page and report was moved to its corresponding product area.
+18%
Increase in avg. success rate of finding pages to complete tasks
23%
More traffic to related report pages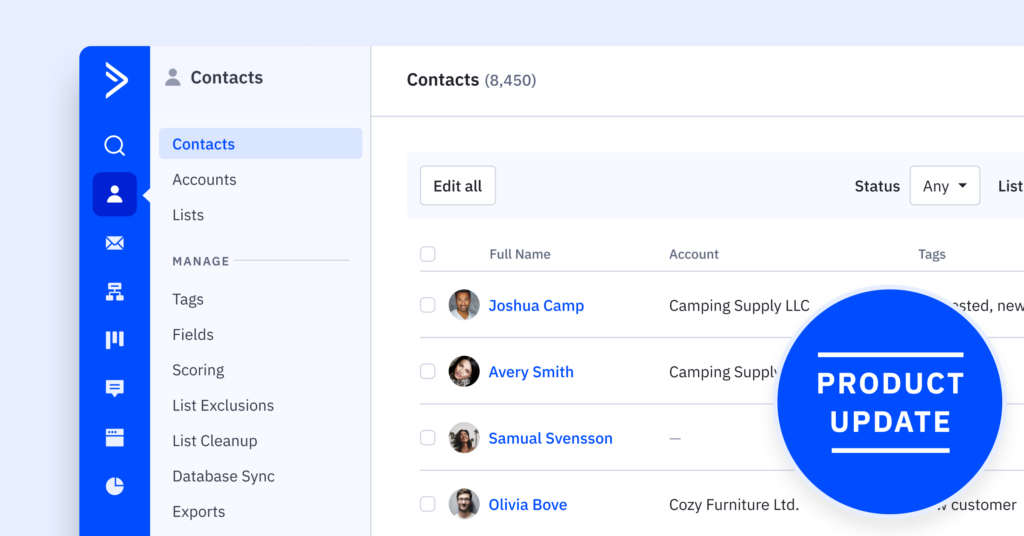 "Get more done in less time with a more streamlined and intuitive navigation."
ActiveCampaign Blog June 2022
Lessons learned
Review research plans with stakeholders early on. Our stakeholders weren't initially bought into our recommendations because we weren't using the same metrics for success. We had to re-do our test as a result of this.

Test the visual and interaction design, too. I led research and focused evaluating designs of the information architecture, but left out testing the visual design. This resulted in some negative customer feedback about colors and interactions following release.